We're Here To Help You Succeed
Ready to find out more? Get started today!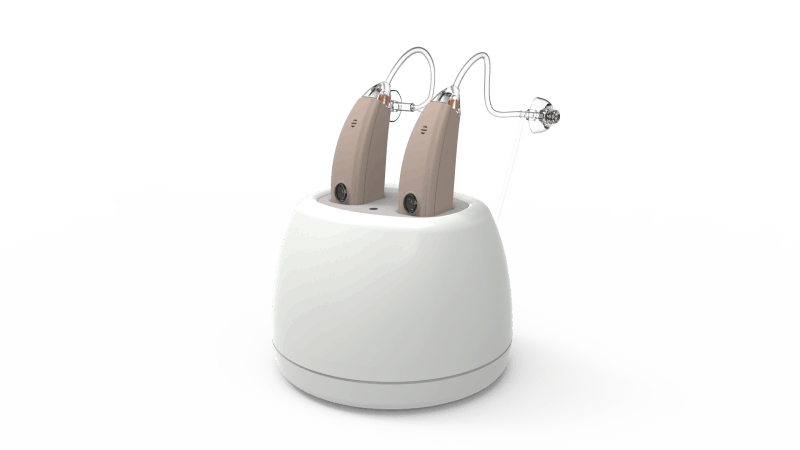 Rechargeable Hearing Aids
Green energy is everywhere and IMHearDirect brings eco-friendly rechargeability to hearing aids and personal sound amplifiers with its EZCharge® recharging systems.
Both the USB and magnetic base systems free users from the hassles, and additional costs, of replacing tiny batteries. EZCharge® lets you offer your customers new technology that helps the environment, too.
Behind The Ear Hearing Aids
Our most popular BTE hearing aids are easy to wear and easy to use. The combinations of features and configurations of BTE hearing instruments are nearly limitless.
Combining the customization possibilities with the ability to fit all ranges of hearing loss explains why this style is the most common hearing aid style worldwide.
Not quite sure yet?
Why not visit our contact page, we would love to chat with you! Our team of contracted audiologists and trained account managers will be happy to answer any questions you may have.
A hearing problem doesn't just affect the person who has the impairment. The whole family is affected because everyone else is trying to adapt. In fact, some people aren't even aware of the real perception of their hearing loss. Be a part of the solution and get started by talking to us today!
Units being moved by chains
(Walmart, Costco)
Units being moved by Veteran Affairs
Units being moved by independent business
(Brick & Mortar, small businesses)
65 and older with hearing loss by 2030
are not currently wearing hearing aids
expected global hearing aids market by 2023
Ready to find out more? Contact us for a quote!